Laparkan's Chairman and Chief Executive Officer, Mr. Glen Khan, is a Certified Accountant, entrepreneur and philanthropist whose vision and business acumen, combined with his spirit of assisting the less fortunate, places him among the most reputable and successful businesspersons in the English-speaking Caribbean and its Diaspora in the post colonial era.
Mr. Khan has successfully piloted the diversified activities of the Laparkan Group of Companies with its range of services which include ocean, air and express shipping, office equipment & supplies, procurement, retail trade and money transfer. 
He qualified as a Member of the Association of Chartered Accountants (ACCA), a British qualification, in June 1973, then worked with the accounting firms Panell Fitzpatrick & Co. and later Coopers & Lybrand before setting up Laparkan Investments Limited in 1982 in the Channel Islands, with initial operations out of Toronto, Canada.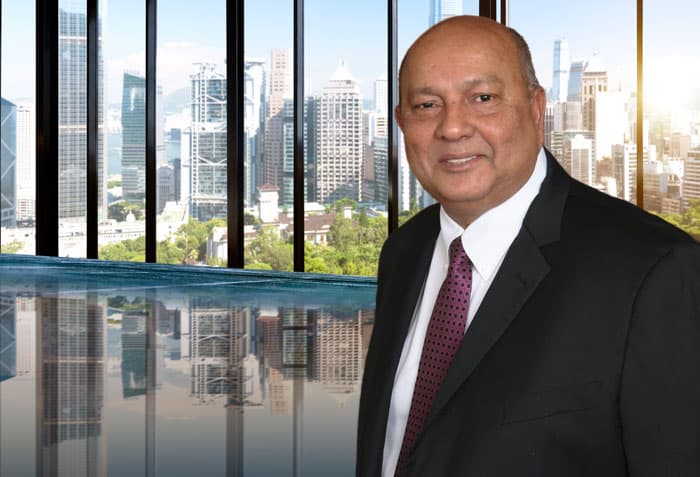 He, along with two friends, John LaRose and Terrence Pariaug set up Laparkan Trading after recognizing the need to provide West Indians with a reliable channel to send supplies, gifts and other personal effects back home to their families in the Caribbean. In 1983, Laparkan opened its doors in Toronto, Canada and was an instant success. Word quickly spread and within 12 months fully functional Laparkan offices and warehouses were set up in New York, Miami, London and Georgetown, Guyana.
What began as a simple personal effects shipping enterprise has grown over the years, under Glen Khan's leadership, into the dynamic, multi-national and multi-service operation that is today the Laparkan Group of Companies. Today, Laparkan is solely owned by Mr. Glen Khan who oversees its day to day operations.
Born in Guyana, Mr. Khan is a truly Caribbean Man who has received several awards and honors for his contribution to the development of Caribbean society in the post Independence era. His awards and honors have come from various Caribbean organizations in the region and in the Diaspora as well as from City and County Governments in the United States.
Following the devastating earthquake which hit Haiti in January 2010, Mr. Khan immediately made available free of cost to relief agencies some 25,000 square feet of warehouse space to facilitate the efficient dispatch of relief supplies to Haiti. He was honored for this magnanimous gesture by the Americas Relief Team (ART) at a special awards ceremony presided over by former Florida Governor Jeb Bush.
As a result of his gesture and his vision, Laparkan and ART have set up a permanent Disaster Emergency Relief Center within Laparkan's new warehouse in Miami, Florida.
Mr. Khan has also made significant contributions to disaster relief efforts in Grenada, Jamaica and St. Lucia, among others. Laparkan donated some US $750,000 to Guyana when it was hit by massive floods in 2005.