Laparkan from its commencement in 1982 focused exclusively in the Personal Effects (PE) Trade.
There was a need to provide West Indian diasporas in North America with a reliable channel to send supplies, gifts and various personal items back home to their families.
Laparkan commenced business in 1983 and quickly pioneered the 'Barrel' as a robust and secure container for customers wanting to ship personal effects, foodstuff and household items to their family and friends back home in the Caribbean.
Over the last three decades we have continued to serve the Caribbean Diaspora communities with services that offer convenience, reliability and peace of mind.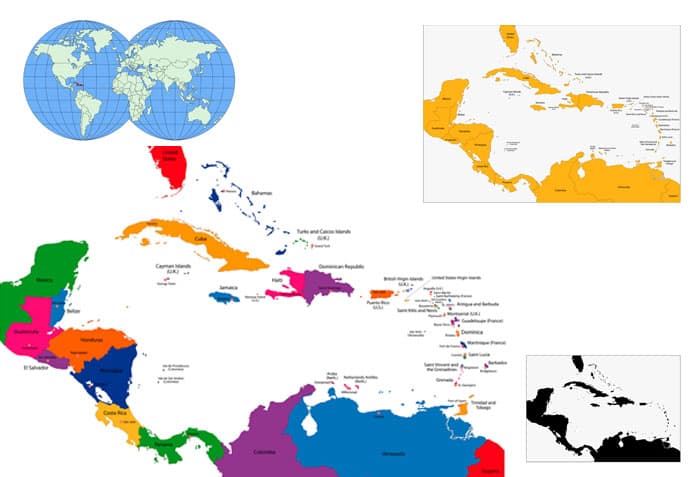 In shipping a box or a barrel of Personal items, we offer several options:
Customers can 'walk in' to any of our direct Laparkan offices, and authorized appointed Agents throughout USA and Canada. (Insert Locations link) to drop off their Cargo or purchase an empty barrel or box.  Some of our locations offer facilities for customers to bring their merchandise to fill up a barrel or box.
We recently introduced a 7-days a week customer care center to better serve our communities in the tri-state.  This service will be extended throughout the North East Region as we continue to develop our Agency network.
This allows us to offer our customers service between the hours 8am to 8pm.  We are able to pickup and/or deliver throughout the tri-state between the hours of 7am and 7pm, 7-days a week including requests for same day service.
Ship In with a third party carrier
Customers who live in areas that LPK does not have a local office or agent, can use domestic carriers – e.g. Fedex/UPS to deliver their cargo to one of our direct Laparkan offices and can arrange payment by mail, wire or credit card prior to shipment.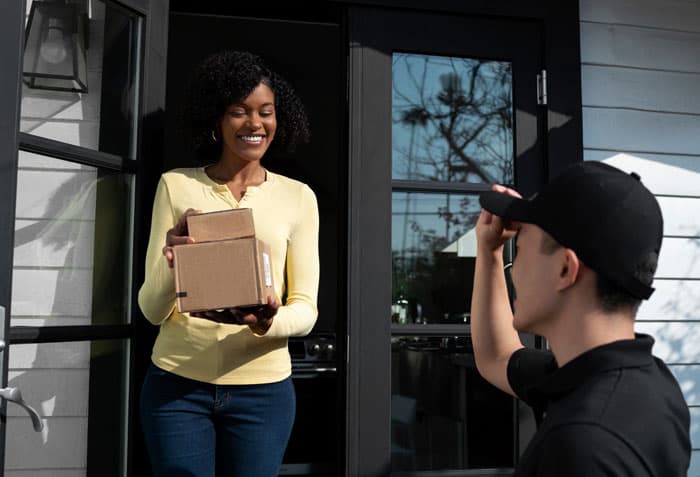 Pick up process:
Laparkan comprehensive Pick Up and Delivery service is a convenient and personalized approach literally moving the cargo 'Door to Door'. We deliver an empty Barrel or any other of our numerous shipping units to the customer's home, pick up when they are ready.
Our drivers are courteous and helpful and will take care of your shipping needs, can also assist you by answering any question and with the preparation of the shipping documents.
All orders are rated with estimated charges and drivers will explain any variance before collecting any monies.
A receipt for all payments to drivers must be issued to the customer.  For all Pickups, a pre-numbered Laparkan "Dock Receipt" (link to sample of Dock Receipt) with complete shipping information including commodity description and charges clearly written must be prepared and signed by the customer and driver and a copy retained by the customer.
Service options: 
LAPARKAN ships by air or ocean, handles customs clearance, pays duties and delivers to door at destination in Guyana, Barbados and Jamaica.
We offer shipments to final destinations via the following personal options:
Shipment to Destination Port
Your cargo will be delivered to your port of choice in the destination country and will require your receiving party to clear and pick up the cargo from the Laparkan office or an authorized Laparkan Agent.  The clearing process is subject to local country regulations.
Door to Door shipment
We handle customs clearance, pay duties and deliver to the door at destinations in Guyana, Barbados, and Jamaica.
Laparkan or its authorized Agent will complete the local clearing process on your behalf and deliver the cargo directly to the door of the receiving party.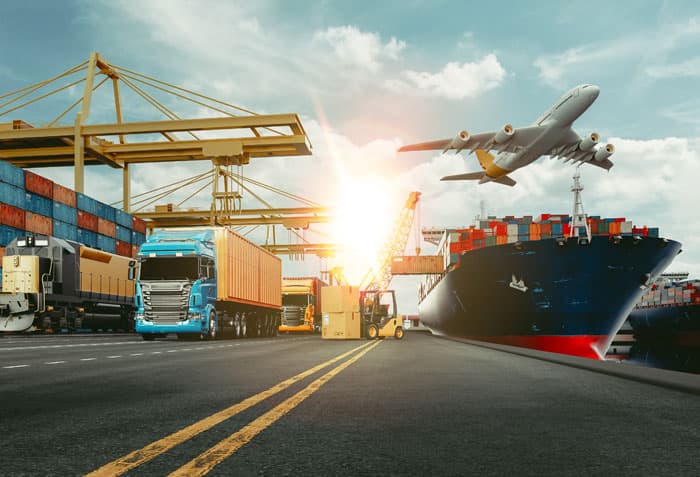 Do's and Don't's
Ship early and allow extra time for delivery as delays occur.
Appliances should be properly packaged and clearly labeled even when they are in their original boxes.
Do not pack hazardous items, like explosives and acid, etc.
Do not pack plastic containers of any fluid. They burst. If you must send fluids, use aluminum containers.
Do not pack glassware in barrels. Glassware should be professionally crated and padded adequately.
Do not exceed the recommended or allowable weight on any package.
Do not ship perishables in barrel e.g. onions, apples or potatoes.
Do not mix food with soap.
Make sure all items are properly padded
Make sure your barrel/box is not overstuffed.
Address barrel/box clearly on the side.
Make sure your barrel is sealed in your presence and record the seal number. Advise your family to check for this seal at inspection and report any discrepancies immediately.
Seal boxes properly, preferably with reinforced gummed paper tape.
If we do not offer you insurance be sure to ask for it and make sure you are covered.
Please note that insurance is for all risks and covers damages caused by storm and other perils. Insurance does NOT cover damages caused by improper packing. For example, it does not cover spillage inside a barrel or items packed inside a freezer. In addition, insurance cannot cover theft on undeclared/unconfirmed items.  Laparkan does not inspect packaged items and therefore cannot be held accountable for damaged or faulty items that may have been delivered by suppliers or manufacturers.